Tradisa Innovation & Tech Projects
Innovation & Tech is part of our culture, allowing us to invest in new projects that help us to transform ourselves as a company, always looking for efficiency and the best service.
Autonomous Mobile Robots
Tradisa has partnered with Stanley Robotics to use autonomous mobile robots (AMR) dedicated to moving and storing automobiles.
Creutzwald Solar Panel Project
The "Total" Project aims to cover our entire Creutzwald field with solar panels in order to be more sustainable and also to offer a better service to our customers by covering their fleets from weather conditions.
Track & Trace
Project to have 100% traceability of our fleet and can be adapted to the needs of our customers.
Tradisa Technology & Software
We invest in the latest technological solutions to always offer the best service.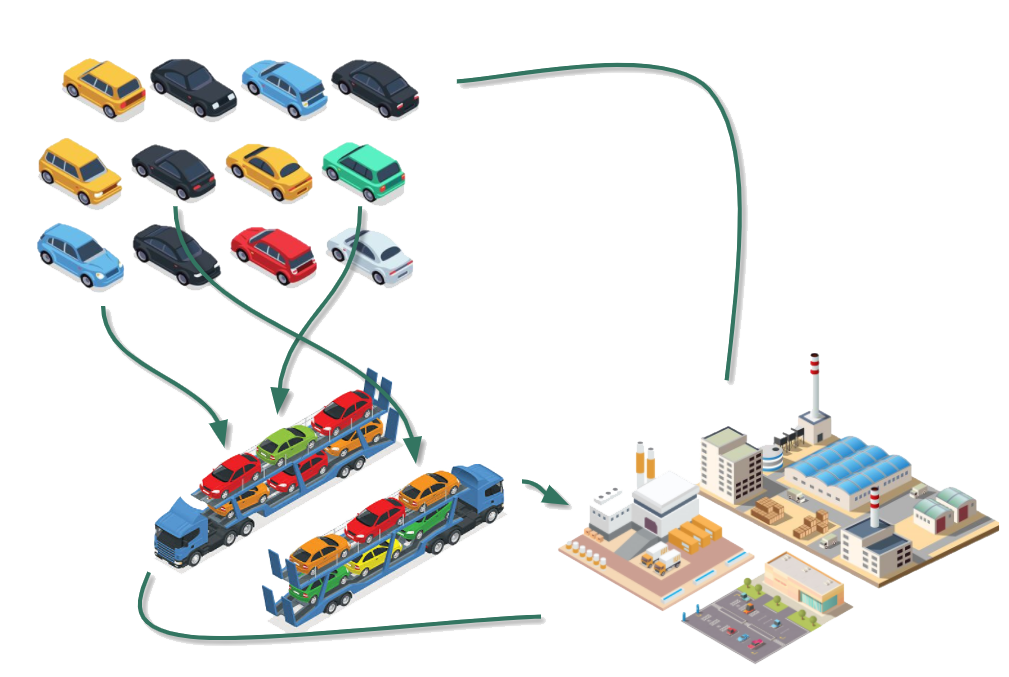 It reflects and tracks all transport operations, from the moment an order is received until its delivery at the point of destination. It manages the operation through orders, loads, their composition and means of transport (trucks, ships, etc.). The operations' traceability is also reflected in the service windows, collection dates, delivery dates, expected arrival dates, etc. The module also makes it possible to monitor the profitability of each operation, as it manages sales prices and associated costs.
The composition of optimal loads, both from the volumetric point of view and from the point of view of the routes to be followed, is a highly complex task due to the number of variables involved. The Transportation Optimizer takes all these variables into account and automatically prepares an initial proposal of loads and routes that the planners and media allocators confirm and pass on to execution, in accordance with the level of service agreed with the client.
This is a tool for simulating logistics scenarios, and allows tests to be carried out with all the cost and service level variables to find the operational scenario that best meets the expectations of our clients.
"Everything that it is measured, improves"

Tradisa Management System links and makes every piece of data visible thanks to a unified and scalable platform. It includes:
Power BI: our business intelligence tool that allows us to keep an exhaustive control of all the information we handle.
Customer view: This tool is giving information (N-1; N-2…) to our customers about the main KPIs to be controlled (logistics and transport activities).
Tradisa Management System links and makes every piece of data visible thanks to a unified and scalable platform. It includes Power BI and Customer View.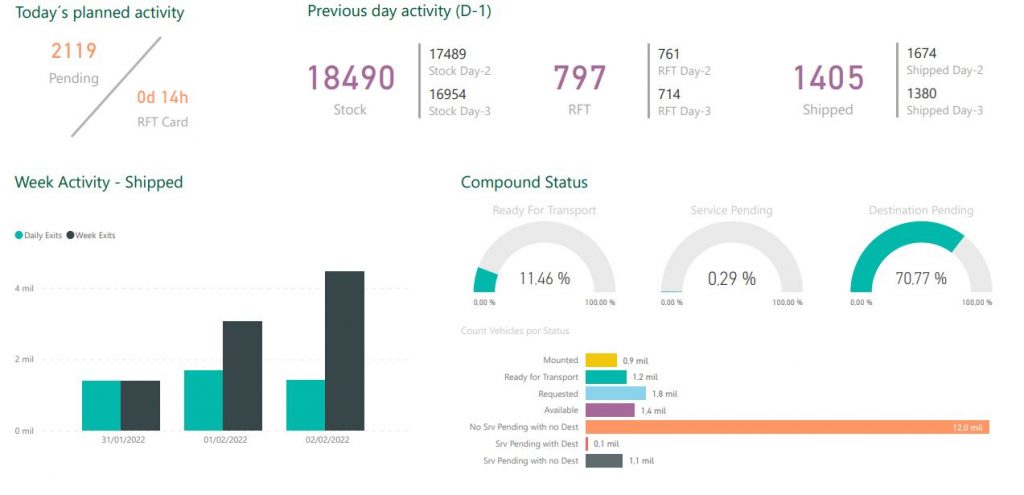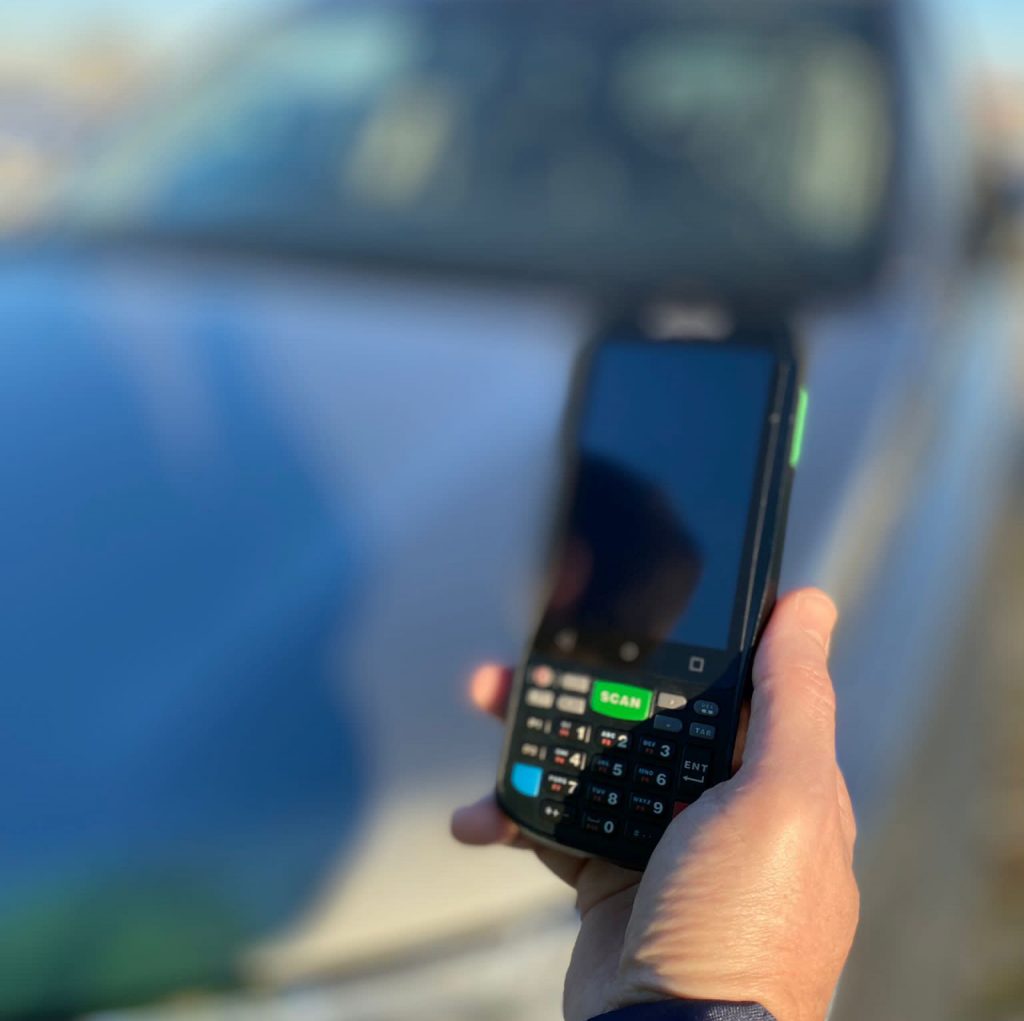 TRADISA has designed its own software that manages the complete life cycle of a vehicle in a car lot: from its reception, storage and operations until it leaves the lot. This system supports multiple relationship models with transport (train, ship and road) and multiple communication formats for the location of the lot and client visibility.
"Where the office becomes a highway"

Back-office web solution that manages and displays the information of our trucks, drivers, trailers and business partners in real time.
It allows interaction with drivers and the visualization of their activities, guaranteeing the subsequent processing of information from our fleet.
Control Tower for Remote Services​
Android App for data collection & information display
App IOS Iphone for data collection & for visibility of transport status. CTI Mobile.
GeoFencing allows carriers to  define geographical areas on a map and then attach rules to these zones.
The dispatcher will automatically receive alerts on their display screen.
Tradisa Transics system help us to be proactive with our customers, with a real time traceability, and react (acceleration, alternative routes …) to any incidents during the transport.
With the application we can inform through the smartphones with the drivers (messages, alerts…)
Visibility during Transport
Online status of routes
Incident alerts (traffic light code)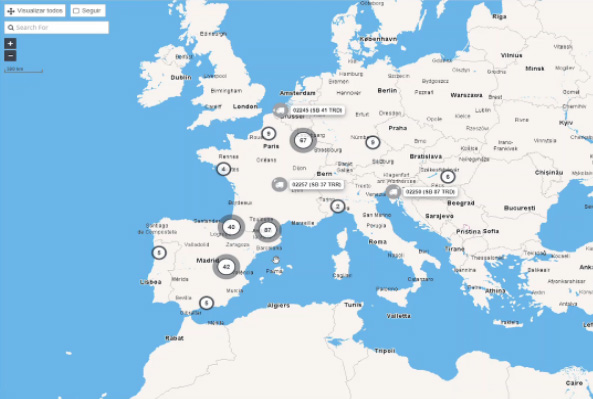 We are leaders in applying innovation & tech to logistics and vehicle transport. Let's talk!
If you have any question or doubt, do not hesitate to drop us a line.